2023年の写真展『龍息- Ryuiki』は国内4会場での巡回展となります!
今年は屋久島が世界自然遺産に登録されて30年目の節目の年。それをお祝いする意味でも、展示作品は全て屋久島で撮影したもので構成しています。
The 2023 photo exhibition "龍息- Ryuiki" will be a touring in four locations in Japan.
This year marks the 30th anniversary of Yakushima being designated as a World Natural Heritage site. To celebrate this occasion, all the exhibited works are taken exclusively on Yakushima island.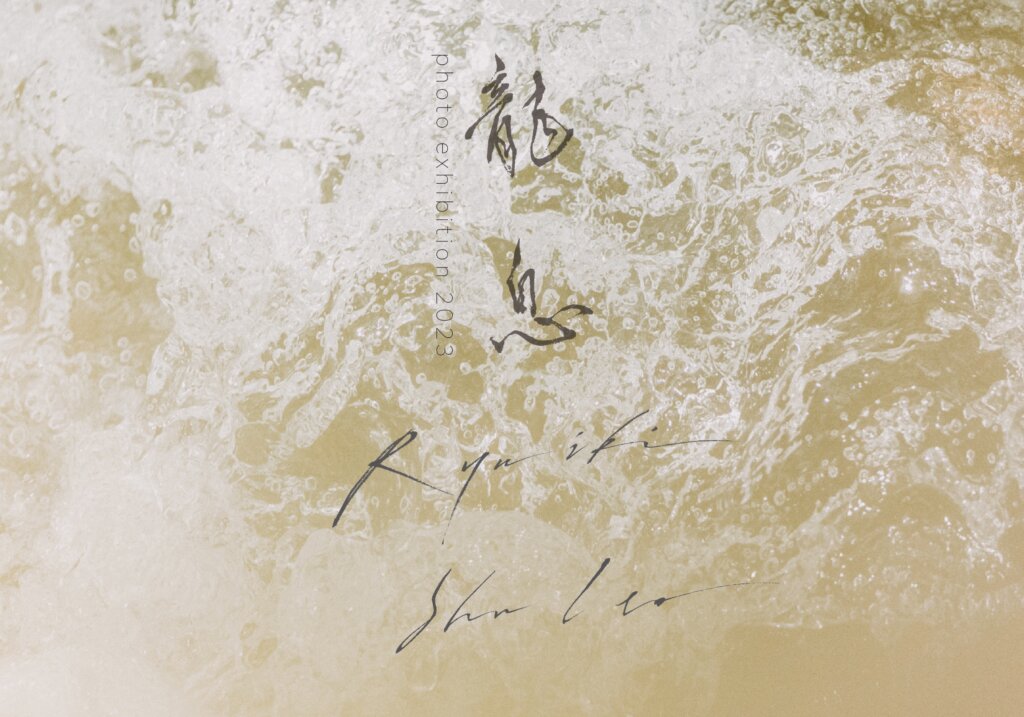 Designed by atelier confeito / 荒木 美樹
タイトル"龍息"の意味
What does the title "Ryuiki" mean?
神と共に生きるこの島に今なお続く山岳信仰。
人間の存在理由、人にしかできない役割があることを気付かせてくれる。
海と山を繋ぐ儀式。そこには必ず流域があり、そして人の暮らしがある。
美しい自然。美しい暮らし。
それが僕には龍の生息域に見えた。
龍の息がかかる美しい瞬間をここに。
2022年に同会場で開催した、水の循環をテーマにした写真展『Pulse – 屋久島の鼓動 -』から1年。
その鼓動は脈を打ち、さらに観える世界を拡げる。
It refers to the "Breath of the Dragon." The island of Yakushima has an ongoing mountain worship that coexists with the divine. It reminds us of the purpose of human existence and the unique roles we play. The exhibition showcases rituals that connect the sea and mountains, where watersheds and human life are intricately intertwined with the beautiful nature and life on the island.

作家からのメッセージ Message from SHU
今回の展示作品は、屋久島の自然に"人間の信仰心・神秘的な島"のエネルギーを投影しました。
島全体を生息域とするこの龍は上空を舞っていることもあれば、地に降りてきていることもあり、
時に険しく、時に美しい表情を見せながらも私たちを見守っている様に感じます。
この龍のように天と地を行ったり来たりと、作品を通して皆様と共有出来ればと思っています。
息の弾むような感動をお約束します。
写真家として活動し始めてから写真展の開催は大切な活動の中心となっていました。
その感謝の気持ちを直接お伝えするために、今回全ての会場に作品と共に在廊させていただきます。
というのも、来年からは再び海外での活動も始まり、ドキュメンタリー制作にも今まで以上に力を入れて行きたいと考えています。
ドキュメンタリー製作は、制作期間も長く自分もまだ不慣れなため、次回の写真展開催を今の段階でお約束できません。
しばらくは制作期間として制作活動に集中しようと思っています。
屋久島での大切な今の瞬間を皆様にお届けしながら、皆様からも日々の素敵な日常を聴かせていただける時間を今回ゆっくりお取りしたいです。
この機会にぜひ足を運んでいただければ幸いです。
The exhibition express the energy of "human faith and the mystical island" onto Yakushima's nature.
The dragon, whose domain encompasses the entire island, sometimes soars in the sky and at other times descends to the ground, seemingly watching over us with both stern and beautiful expressions. Like this dragon, I hope to share my artworks with all you, going back and forth between heaven and earth. I promise to deliver emotions that will take your breath away.
Holding photo exhibitions has been a significant part of my activities as a photographer since I started, and I'd like to express my gratitude directly by being present at all the venues this time. From next year onward, I plan to resume my activities overseas and focus even more on documentary production. As documentary production takes a long time and I am still relatively inexperienced, I cannot promise the next photo exhibition at this stage. For a while, I want to concentrate on my production activities as a documentary works.
I would be grateful if you could come and visit the exhibition.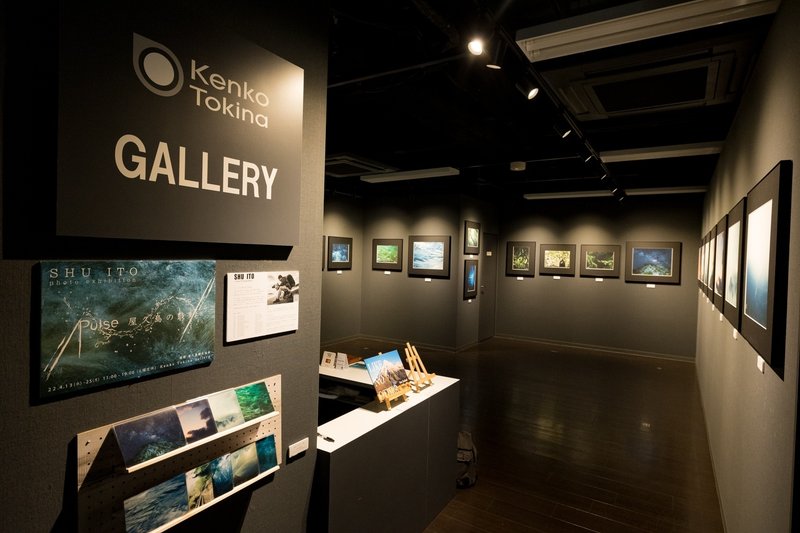 写真展開催の4会場にて、ギャラリートークを開催致します。
写真展をより楽しんでいただけるような、作品制作の秘話について、またどのような機材でどのように撮影したのかなどについて、1時間ほどお話させて頂きます。
ご希望の方は、下記のリンクからお申し込みください。
お申込リンク:https://shuito.jp/2023-gallerytalk
We will be hosting gallery talks at four venues currently showcasing a photography exhibition.
During these talks, we will share behind-the-scenes stories about the creation the artworks, as well as insights into the equipment used and the techniques employed for capturing the photographs.
The discussion will last for approximately one hour, aiming to enhance your enjoyment of the photography exhibition.
If you are interested, please sign up using the link provided below.
https://shuito.jp/2023-gallerytalk
会場詳細 Venue details
NAKANO / TOKYO
会場:ケンコートキナーギャラリー(https://fb.me/e/12Cdyi6tz)
日時:8.30 (WED) – 9.11 (MON) 11:00 – 19:00 (火曜定休日)
住所:〒164-8616 東京都中野区中野5-68-10 KT中野ビル2F
イベントページ:https://fb.me/e/12Cdyi6tz
Venue: Kenko Tokina Gallery (https://fb.me/e/12Cdyi6tz)
Date: 8.30 (WED) – 9.11 (MON), 11:00 – 19:00 (Closed on Tuesdays)
Address: KT Nakano Building 2F, 5-68-10 Nakano, Tokyo 164-8616
Event Page: https://fb.me/e/12Cdyi6tz
MISHIMA / SHIZUOKA
会場:Gallery 701(https://goo.gl/maps/BLAyzesxQKPXtxBb9)
日時:9.20 (WED) – 9.25 (MON) 10:00 – 18:00 ( 最終日のみ16時終了 )
住所:〒411-0855 静岡県三島市本町7−30
イベントページ:https://fb.me/e/2Tg8PiS8Q
Venue: Gallery 701 (https://goo.gl/maps/BLAyzesxQKPXtxBb9)
Date: 9.20 (WED) – 9.25 (MON), 10:00 – 18:00 (Closing at 16:00 on the last day)
Address: 7-30 Honcho, Mishima, Shizuoka 411-0855
Event Page: https://fb.me/e/2Tg8PiS8Q
MINABE / WAKAYAMA
会場:Star Forest (https://fb.me/e/3IzTTbwNf)
日時:9.28 (THU) – 10.1 (SUN) 11:00 – 17:00
住所:〒645-0012 和歌山県日高郡みなべ町山内355−66
イベントページ:https://fb.me/e/uS3xAu1d
Venue: Star Forest (https://fb.me/e/3IzTTbwNf)
Date: 9.28 (THU) – 10.1 (SUN), 11:00 – 17:00
Address: 355-66 Yamauchi, Minabe-cho, Hidaka-gun, Wakayama 645-0012
Event Page: https://fb.me/e/uS3xAu1d
ITOSHIMA / FUKUOKA
会場:革細工とニュージーランド雑貨のお店 BLESS(https://fb.me/e/19ghGmrOw)
日時:2023.10.7 (土)-10.10 (火) 10:00~17:00
住所:〒819-1631 福岡県糸島市二丈福井5450
イベントページ:https://fb.me/e/19ghGmrOw
Venue: Leather Crafts and New Zealand Goods Shop BLESS (https://fb.me/e/19ghGmrOw
Date: 2023.10.7 (SAT) – 10.10 (TUE), 10:00 – 17:00
Address: 5450 Nihe, Fukui, Itoshima City, Fukuoka 819-1631
Event Page: https://fb.me/e/19ghGmrOw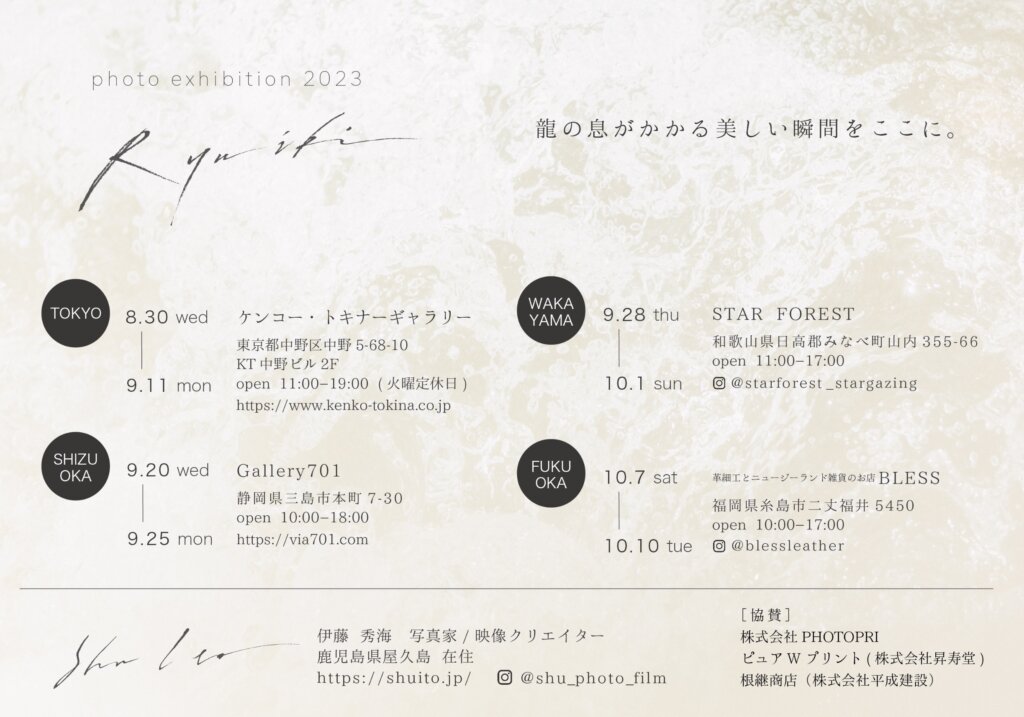 Organizer::SHU ITO
協賛(順不同)
株式会社PHOTOPRI 【写真展・美術展品質の印刷サービス】
ピュアWプリント(株式会社昇寿堂)
根継商店(株式会社 平成建設)
Sponsored by (in random order):
Photopri Co., Ltd. (Photography and Art Print Services)
Pure W Print (Shoujudo Co., Ltd.)
Netsugi Shouten (Heisei Construction Co., Ltd.)
(Note: The URLs provided are for event pages and galleries, and contact information for SHU ITO.)
Contact Form